Ask the Founder: What did you Karry?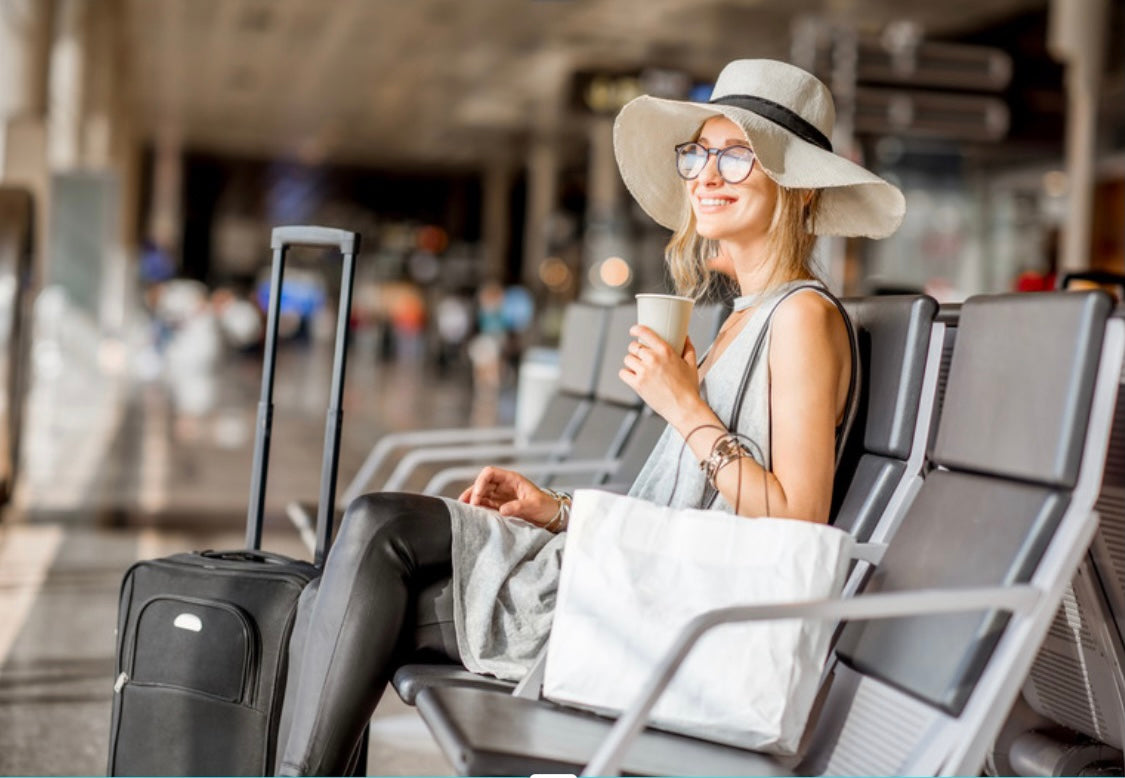 Having asked renowned and influential beauty editors like Marie Claire's Lisa Oxenheim and GMTV's Keek's Reid, the mic was passed to Ginny, Founder of The Karry to ask her what did she Karry on her recent trip to Vilamoura in Portugal.
Ginny:  This was my first overseas trip in a while! With the recent new collection I was keen to take some of them with me. Perks of being a Founder, I mixed and matched some of the products, which to be honest was a roundabout way of doing some user testing which always helps with product development (so watch this space for future products!).
So I took:
By Your Side Skincare Organiser - the full set 
Get the Glow Face Cloth
On The Go Cosmetic Organiser - the 10ml cap bottle and 15ml jar
Deluxe By Your Side - 5ml spray bottle
Day to Night Toiletry Bag
Take Me to The Sun Beach Tote
I flew from London City Airport which currently is the only UK airport to have scanners which means there are no liquid restrictions. However, as I am an organiser, I love to organise my beauty and skincare products as well as my suitcase, this didn't deter me from decanting my skincare and beauty items as that's how I like to travel! 
It's worth saying that all other airports both nationally and abroad still have the 100ml liquid rules in place but this is subject to change (we're keeping a close eye on this).
Travelling with decanted items definitely has its benefits, particularly with suitcases. Having condensed your products from full-sized to 5, 10 or 15ml there's so much more space in your luggage. Given that airlines now charge per weight of a suitcase, lightening the load and bulk is so cost-effective. Not to mention the savings you make when you use your own products rather than  buying single use travel minis - a saving for the environment too when you don't.
I can put everything in a carry-on suitcase rather than paying for checked in luggage (or waiting at the carousel for it to arrive!). This means I get to take all my favourite and must have skincare and beauty products with me.
For example, the Body Shop's Peppermint Intensive Foot Rescue is a firm favourite of mine and has been for many years. Cooling and soothing it eliminates and keeps cracks on heels at bay. I was also keen to try the L'Occitane Shower Oil and decanting it into the new 10ml capped bottle gave me that opportunity (it was a birthday gift given to my daughter by one of my friends -of course she let me use it!) 
All my products along with the Get The Glow face cloth were stored in the By Your Side Skincare Organiser pouch. I also took the Day to Night Toiletry Bag which stored all my other toiletry items such as toothbrush, toothpaste and contact lenses.
The skincare and beauty items I took were along with the Karryables I used:
L'Occitane Shower Oil into 10ml cap bottle
Biologique Recherche P50 into 5ml pink bottle
Hado Labo Hyaluronic Acid into 5ml clear bottle
Oskia Super C Smart into 5ml jar
Pai Barrier Defence Mist into 5ml spray bottle
The Ordinary Squalane Serum into 5ml amber bottle
Bom Dia Bright Cream into 15ml jar
Body Shop Peppermint Rescue Cream into 10ml jar
Emma Hardie Moringa Cleansing Balm into 10ml jar
---