How to clean your
travel minis
using The Karry's simple steps
Gently remove the glass pipette from silver cap and rubber tip - twist out, or pull out with a gentle tug.
Soak only the glass pipettes, bottles and glass cream jars in a bowl of vinegar for ten minutes or longer.
Soak all in soapy mildly hot water for 10 minutes or longer.
Use the metal and nylon brush provided to clean your skincare bottles if necessary.
To dry, place the glass jars, bottles and pipettes on a towel to drain the water completely.
We recommend using a leather cleaner to clean the Saffiano leather on your pouch bag. Alternatively, you could use a soft damp microfibre cloth with mild detergent.
For the clear TPU, use a soft microfibre cloth dampened with mild detergent to wipe clean any residue and dirt.
Blot dry any excess water with a soft dry cloth.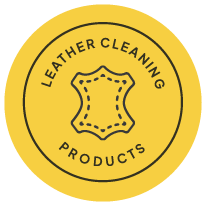 Do not use harsh cleaners or materials as these can damage the leather finish and cause the colour to fade. If you have a leather cleaner, even better! For tough stains use a soft microfibre cloth dampened in mild detergent and clean the affected areas.
Avoid harsh products such as acetone to come into contact with your cosmetic organiser.
Do not over expose The Karry to sunlight or water for extended periods of time. The clear TPU screen of the pouch may show yellowing if exposed to continuous sunlight.
Remember, glass breaks! So do treat your glass Karryables as you would with any other glass object. We want you to enjoy your Karryables over and over again.